Event Details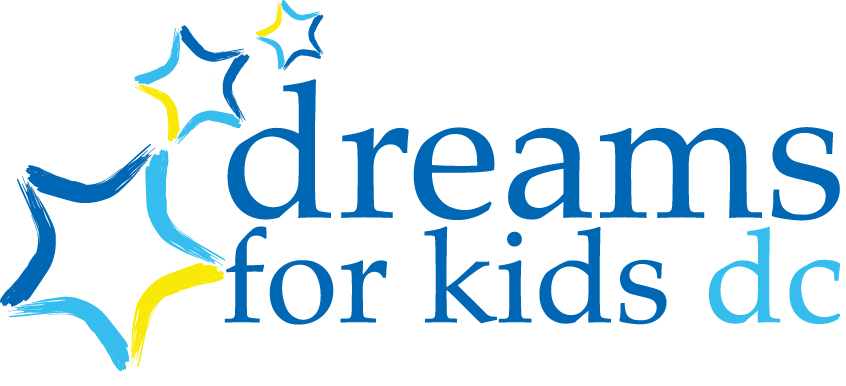 Dreams for Kids DC FITNESS
Presented by SPIRIT CLUB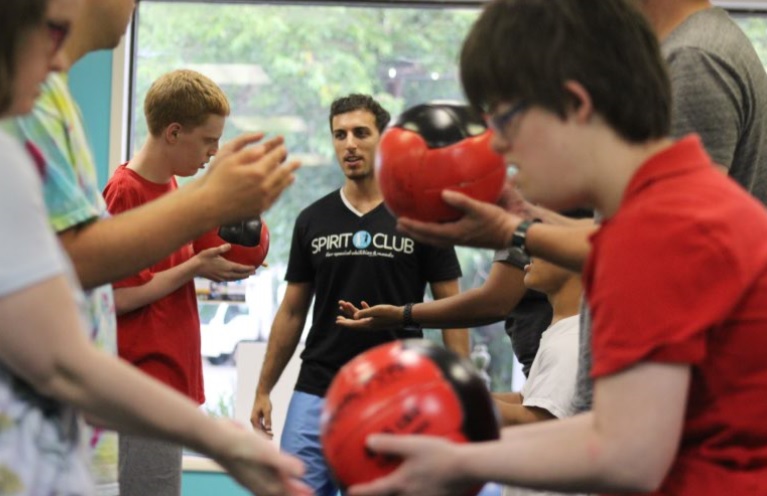 Join Dreams for Kids DC and Spirit Club for our THIRD fitness clinic together! This clinic will feature learning valuable exercises and stretches, including a yoga session.
What: Dreams for Kids DC has set up a fitness clinic for kids with physical and developmental disibilities. The event will be led by professional Spirit Club trainers! This clinic will focus on body awareness, balance & stability, flexibility, functional movement, strength, endurance, speed & agility, coordination and more!
When: Saturday, January 20th 2016 from 12PM - 2PM

Where: SPIRIT CLUB, 10417 Metropolitan Ave #B, Kensington, MD 20895, USA
Who: Participants with physical and developmental disabilities aged 4 - 24, we also invite their siblings to attend as well! Parents must be present with participants; if you cannto be present, please assign a guardian to attend the clinic with your child.
Volunteers aged 15 and older are needed as well to partner up with our participants for the clinic! No previous experience necessary. You will be paired up with a participant and become their buddy for that day, leading them through drills taught by the instructor - and most of all, becoming their friend.
By registering as a participant you are agreeing to the following waiver: http://dreamsforkidsdc.org/participant-waiver-form/
Dreams for Kids DC events are 100% free and give children with disabilities to sports and other activities, helping them realize their full potential to succeed in all walks of life.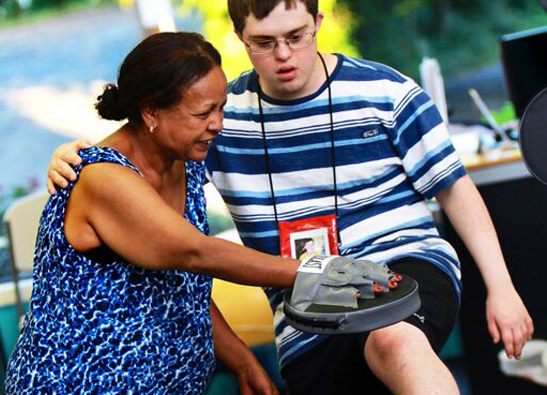 About SPIRIT CLUB:
Spirit Club's mission is to empower people of all abilities to maintain & appreciate a healthy & active lifestyle. They aim to strengthen people's physical and emotional well-being by providing fun, high-quality fitness opportunities in a social setting to all ages and abilities. Their certified instructors are trained to provide group and 1:1 programs that are Social, Physical, Interactive,Respectful, Integrated & involve Teamwork.
Learn more about SPIRIT CLUB"s regular schedule of activites here!
About Dreams For Kids DC:
Dreams For Kids DC provides life-changing activities that empower children with physical and developmental disabilities to unite with their peers and realize their potential. DFKDC events are adaptive sports clinics held once or twice a month for children with disabilities aged 4 – 24. Through our events, those with physical and developmental disabilities are able to come off the sidelines and unite with their peers. A lot of these children have been bullied in schools, and are left out of activities with able-bodied children. The empowerment and self confidence gained through the clinic will carry over from the field to the home, classroom, and the community, allowing them to realize that their disability will not prevent them from fulfilling their dreams. Each child is partnered with a volunteer to learn the essence of teamwork, have a mentor, and also bond over a sense of camaraderie.
When: Sat Jan. 20
12:00 pm - 2:00 pm

Address: 10417 Metropolitan Ave #B
Maryland Kensington,US 20895

Web: Visit Website