Event Details
The Chicago School of Professional Psychology
Presents:
Teaching and Counseling the Developing Brain:
The Critical Role of Executive Function
Friday, February 23rd, 2018
1:00pm – 3:00pm
Registration Opens at 12:45pm
The Chicago School of Professional Psychology
901 15th Street NW
South Campus, Room 2L03 A&B
Washington DC, 20005
2 CEs
Workshop Description:
Children and adolescents are not just smaller adults with little to no self-regulation. There is neuropsychological data as to why their developing brains can be more challenging and elusive to teach and counsel. However, there are ways to manage and work in tandem with the remarkable developing brain.
This seminar will define the term 'Executive Function' and how we can use this knowledge to help teach and counsel children and adolescents. The presenters will cover and review some of the current evidence-based interventions and strategies in working with children and adolescents with a focus on the developing brain.
Learning Objectives:
After attending this introductory-level workshop, participants will be able to:
1) Identify the practical applications for teaching and providing therapy to children and adolescents.
2) Demonstrate an understanding of the developing brain to apply in the classroom and in therapy.
Professional Bio of Eleazar Cruz Eusebio, Psy.D., Associate Professor and Chair, Department of School Psychology, The Chicago School of Professional Psychology, Washington D.C. Campus
Eleazar Cruz Eusebio, Psy.D. is an international presenter and researcher on Executive Function. His work and practice with children and adolescents spans over two decades to his time as a middle and high school interventionist and teacher of incarcerated and severely emotionally disordered children. He has written, published, and presented on topics in developmental neuropsychology, neuroeducation, neurobiology, executive function, and the developing mind and brain in education and therapy.
Dr. Eusebio holds a doctorate in Psychology from the Philadelphia College of Osteopathic Medicine with a specialization in School Neuropsychology and certification in Cognitive Behavioral Therapy from Dr. Art Freeman. He also obtained an M.A. in Psychology and an Ed.S. in School Psychology from The Citadel Graduate College in Charleston, South Carolina and a B.A. in Pre- Medicine/Biology from the University of Redlands in Southern California.
Professional Bio of Rachel Ladysh, MPS, Lead Researcher, Cognitive Affective Neurodevelopmental (CAN) Lab in Washington, D.C., Doctoral Student, Clinical Psychology, The Chicago School of Professional Psychology, Washington, D.C. Campus
Rachel Ladysh, MPS is a first year doctoral student in the Clinical Psychology program at The Chicago School of Professional Psychology. She holds a master's degree in Clinical Psychological Science and a Bachelor of Arts in Psychology from the University of Maryland, College Park. Ms. Ladysh is invested in research on emotional regulation, severe mental illness, dialectical and rational emotive behavior therapy, and severe emotional disorders. She is currently lead researcher for the Cognitive Affective Neurodevelopmental (CAN) Lab in Washington, D.C.
Program Standards and Goals
This program meets APA's continuing education Standard 1.1: Program content focuses on application of psychological assessment and/or intervention methods that have overall consistent and credible empirical support in the contemporary peer reviewed scientific literature beyond those publications and other types of communications devoted primarily to the promotion of the approach.
This program meets APA's continuing education Goal 3: Program will allow psychologists to maintain, develop, and increase competencies in order to improve services to the public and enhance contributions to the profession.
Workshop Schedule:
Registration Opens: 12:45pm
Workshop Begins 1:00pm
Workshop Ends: 2:00pm
Registration and Fees:
General Admission: $40.00
TCSPP Faculty, Staff, and Alumni Admission: $20.00
TCSPP Current Site Supervisor and Community Partner Admission: $20.00
Student Admission: Free
Refund Policy:
100% of tuition if refundable up to 48 hours before the program. Within 48 hours of the program, tuition is nonrefundable.
References:
(1) Alvarez, J. A., & Emory, E. (2006). Executive function and the frontal lobes: A meta-analytic review. Neuropsychology Review, 16(1), 17-42.
(2) Best, J. R. (2010). Effects of physical activity on children's executive function: Contributions of experimental research on aerobic exercise. Developmental Review, 30(4), 331-351.
(3) Cartwright, K. B. (2012). Insights from cognitive neuroscience: The importance of executive function for early reading development and education. Early Education & Development, 23(1), 24-36.
(4) Diamond, A. (2012). Activities and programs that improve children's executive functions. Current Directions in Psychological Science, 21(5), 335-341.
(5) Diamond, A., & Lee, K. (2011). Interventions shown to aid executive function development in children 4 to 12 years old. Science, 333(6045), 959-964.
(6) Flook, L., Smalley, S. L., Kitil, M. J., Galla, B. M., Kaiser-Greenland, S., Locke, J., . . . Kasari, C. (2010). Effects of mindful awareness practices on executive functions in elementary school children. Journal of Applied School Psychology, 26(1), 70-95.
(7) McCloskey, G., Perkins, L. A., & Van Diviner, B. (2008). Assessment and intervention for executive function difficulties. New York, NY: Routledge.
(8) Meltzer, L. (Ed.). (2011). Executive function in education: From theory to practice. New York, NY: Guilford Press.
(9) Meltzer, L. (2010). Promoting executive function in the classroom. New York, NY: Guilford Press.
(10) Titz, C., & Karbach, J. (2014). Working memory and executive functions: Effects of training on academic achievement. Psychological Research, 78(6), 852-868.
(11) Vohs, K. D., & Baumeister, R. F. (Eds.). (2016). Handbook of self-regulation: Research, theory, and applications. New York, NY: Guilford Publications.
(12) Willcutt, E. G., Doyle, A. E., Nigg, J. T., Faraone, S. V., & Pennington, B. F. (2005). Validity of the executive function theory of attention-deficit/hyperactivity disorder: A meta-analytic review. Biological Psychiatry, 57(11), 1336-1346.
(13) Willcutt, E. G., Sonuga-Barke, E. J., Nigg, J. T., & Sergeant, J. A. (2008). Recent developments in neuropsychological models of childhood psychiatric disorders. In T. Banaschewski & L. A. Rohde (Eds.), Biological child psychiatry (Vol. 24, pp. 195-226). Basel, Switzerland: Karger Publishers.
CONTINUING EDUCATION:
Target Audience: Mental health professionals and practicum/internship supervisors and faculty. Students Welcome
Psychologists. This program, when attended in its entirety, is available for 2 continuing education credit. The Chicago School of Professional Psychology is committed to accessibility and non-discrimination in its continuing education activities. The Chicago School of Professional Psychology is also committed to conducting all activities in conformity with the American Psychological Association's Ethical Principles for Psychologists. Participants are asked to be aware of the need for privacy and confidentiality throughout the program. If program content becomes stressful, participants are encouraged to process these feelings during discussion periods. If participants have special needs, we will attempt to accommodate them. Please address questions, concerns and any complaints to Moira Jackson at 312-467-2364. There is no commercial support for this program nor are there any relationships between the CE Sponsor, presenting organization, presenter, program content, research, grants, or other funding that could reasonably be construed as conflicts of interest.
Non Psychologists. Most licensing boards accept Continuing Education Credits sponsored by the American Psychological Association but non-psychologists are recommended to consult with their specific state-licensing board to ensure that APA-sponsored CE is acceptable.
*Participants must attend 100% of the program in order to obtain a Certificate of Attendance.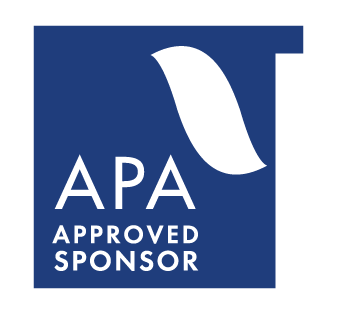 The Chicago School of Professional Psychology is approved by the American Psychological Association to sponsor continuing education for psychologists. The Chicago School of Professional Psychology maintains responsibility for this program and its content.
When: Fri Feb. 23
1:00 pm - 3:00 pm

Address: 901 15th St., NW
Washington DC, 20005

Web: Visit Website