Event Details
The Tasting Room:
Argyle Winery Master Class
A pioneer in the Oregon wine industry, Argyle was founded in 1987 by Rollin Soles to capture the unique terroir of the Willamette Valley in a sparkling wine. Now 30 years later, Argyle produces one of the most diverse portfolios in Oregon – Pinot Noir, Chardonnay, Riesling and Sparkling wines.No other American winery but Argyle has earned recognition in Wine Spectator's "Top 100 Wines of the World" in three wine categories: red, white and sparkling.

On Thursday, February 1, we're thrilled to introduce you to Chris Cullina from Argyle Winery in The Tasting Room here at ZDC headquarters. A graduate from DC's Catholic University, Chris has been with Argyle for 16 years. He'll lead us in a discussion of disgorgement and dosage of their award-winning sparkling wines. And then he'll show us to a trio of Pinot Noirs to demonstrate the finer points of terroir in the Willamette Valley.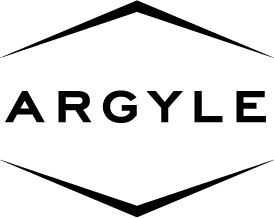 We tasted through a number of '13s, '14s, and '15s recently and were blown away at the quality and value represented by the entire lineup.

Neal Martin of The Wine Advocate stated, "I am often impressed how New World sparkling wine stacks up against much of Champagne, and Argyle is no exception. Nate Klosterman makes some of Oregon's best sparklers here, packed full of flavor and tension. Sparkling wine will become an increasingly important part of the Oregon winemaking scene and I have no doubt that Argyle will remain at the forefront."

And we couldn't agree more! It's the benchmark for sparkling wine and rivals the best in all of the United States. So ping a friend, grab a couple of tickets, and find out why Argyle jumped to the forefront of Oregon wine scene.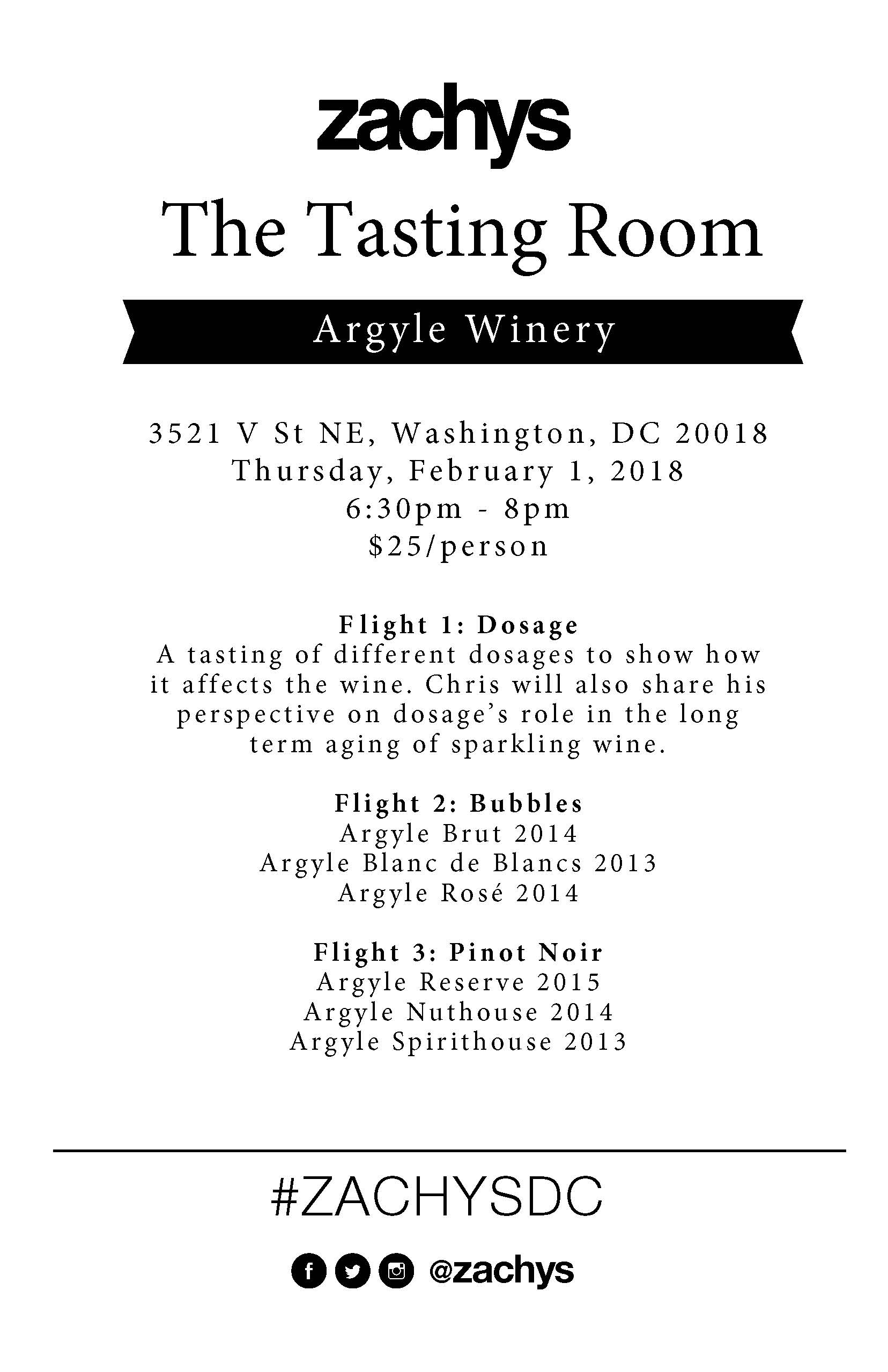 When: Thu Feb. 1
6:30 pm - 8:00 pm

Address: 3521 V St NE
Washington DC,US 20018

Web: Visit Website