Event Details
What is the Vagina Monologues, you ask? Click here to learn more about the 20-year history with this form of art activism.
Join us East River to further the dialogue around race, gender, and sex to better understand violence toward women. All funds raised go to support My Sisters Place of DC.
Through art we hope to transform thinking and inspire people to act. It is a collection of stories from women and girls about topics that may make you laugh, smile, cry or all the above! This is a show that you won't forget, performed in a 360 round black-box theatre
There are two showtimes, 2PM and 6PM
Tickets online are $12 -$15.
At Door $20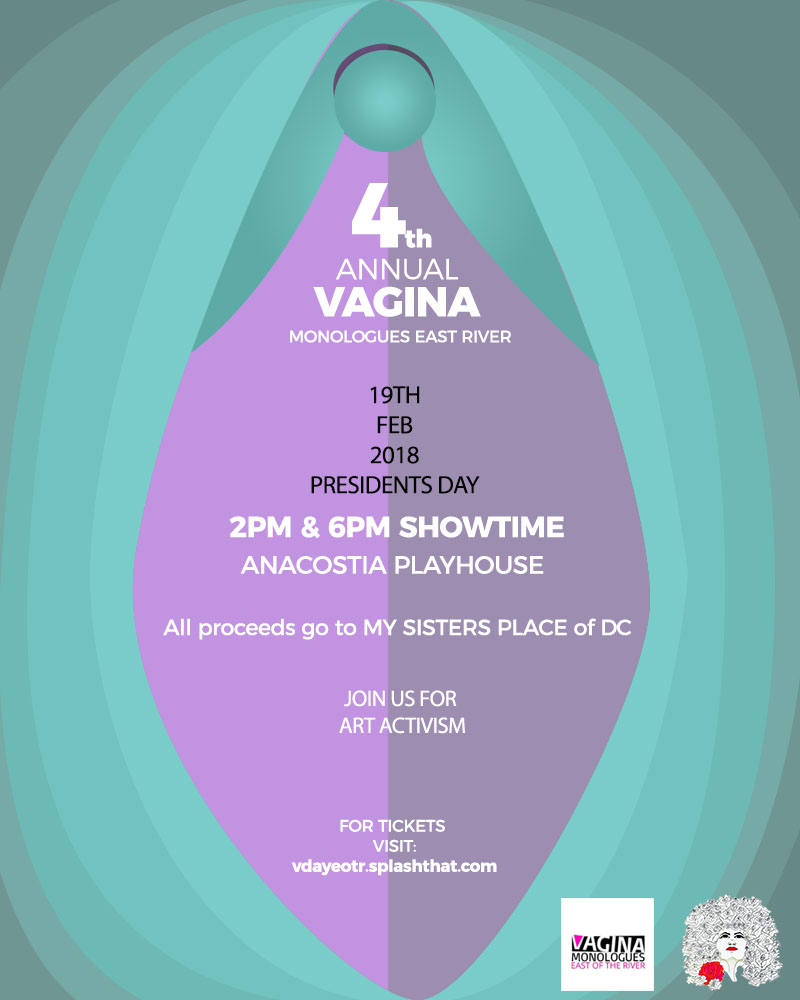 When: Mon Feb. 19
2:00 pm - 4:00 pm

Address: 2020 Shannon Place Southeast
Washington DC,US 20020

Web: Visit Website