Event Details
HAPPY BIRTHDAY, ZORA NEALE HURSTON!!!
Join us for a cake, a champagne toast, and a reading of the author's notable works
Readings by former members of the Hilltop newspaper, which Zora co-founded at Howard University in 1924.
Reading from Hurston's work:
Brandi Forte, author and executive director of Amala Lives
Marcus Matthews, head of audience development for ESPN's The Undefeated
Maya Rhodan, a staff writer for Time Magazine
Ayesha Roscoe, a White House correspondent for Reuters
Zerline Hughes Spruill, managing director of communications for The Advancement Project
Bobby White, communications consultant
Emcee: Natalie Hopkinson, author and Howard University professor
Sponsored by the Hurston/Wright Foundation & Sankofa Video, Books & Cafe [LOGOS]
This project was supported by the DC Commission on the Arts and Humanities, which receives support from the National Endowment for the Arts.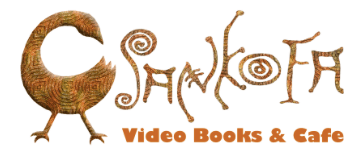 When: Tue Jan. 23
7:00 pm - 9:00 pm

Address: 2714 Georgia Avenue Northwest
Washington DC,US 20001

Web: Visit Website