Event Details
An Opportunity Perfected!
During this presentation and event, you will learn more about the newest and hottest Fat Loss Program that's creating ASTOUNDING health transformations and IMPACTFUL financial opportunities for so many people.
Let me ask you,
Who do you know that's looking to detox, burn fat, lose weight, hydrate, and feel great?
Who do you know that's looking for a way to earn an EXTRA $500-$1,000 or more every month?
If you thought of yourself or someone else, claim your FREE ticket to get in on the secret! RSVP TODAY!
7:00 PM Registration-Mixer
7:15 PM- Start of The Event
*Bring your ticket or show it via your mobile device for Free entry!
* Contact Ezinne Nnorom, [email protected]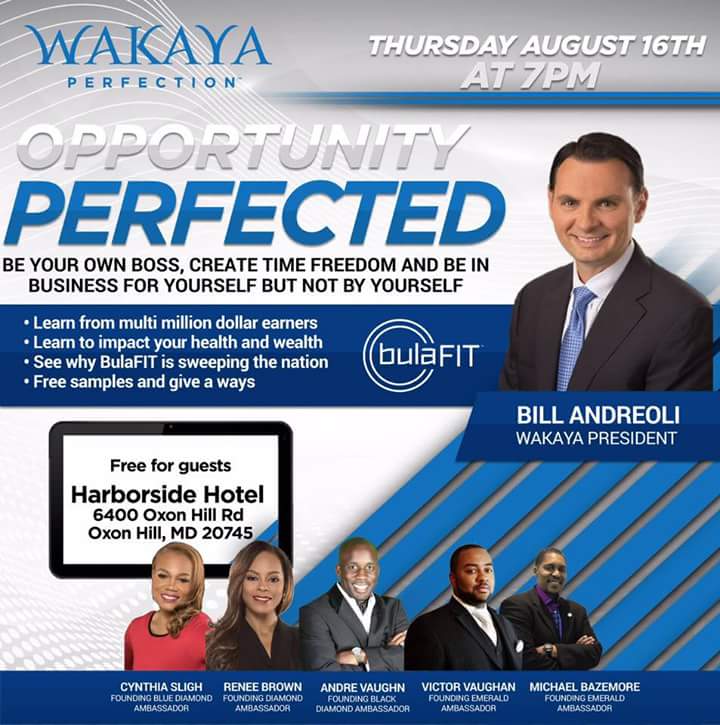 When: Thu Aug. 16
7:00 pm - 9:00 pm

Address: 6400 Oxon Hill RD
Oxon Hill MD,US 20745

Web: Visit Website