Event Details
Wednesday, February 28, 2018, 12:00 PM – 2:00 PM
---
The Northern Virginia Health Policy Forum Presents
our February Forum on
CMS' Provider Engagement in 2018 and the Issuance of the New Medicare Cards
Featuring remarks by
Dr. Eugene Freund, MSPH, Medical Officer in CMS' Office of Communications, Partner Relations Group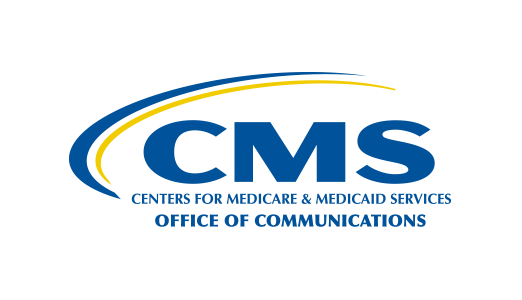 Physicians and other healthcare providers will soon be required to manage their Medicare patients using a brand-new Medicare card, which will no longer have the traditional Medicare number included. Dr. Freund will tell us what the Centers for Medicare and Medicaid Services (CMS) is doing to help all providers prepare.
This February, join CMS' Dr. Eugene Freund to discuss provider engagement initiatives in the new year. Dr. Freund is a Medical Officer in CMS' Office of Communications, Partner Relations Group, where he works to maintain and further relationships with the community of clinical practitioners. He serves as the Provider Ombudsman for the New Medicare Card and leads the Physicians Regulatory Issues Team, where he focuses particularly on regulatory concerns related to clinicians' interactions with CMS.
In April 2018, CMS will begin issuing new Medicare cards as part of a fraud prevention initiative accelerated in 2017 under the Medicare Access and CHIP Reauthorization Act of 2015 (MACRA). Changes to the Health Insurance Claim Number (HICN) will result in more secure transactions for beneficiaries by removing Social Security numbers. Dr. Freund will discuss the transition to the new Medicare cards and the outreach campaign to educate providers on receipt, transmission, display and processing of the new Medicare Beneficiary Identified (MBI), and seeks provider stakeholder feedback. Additionally, he will share the vision of the Physicians Regulatory Issues Team (PRIT) and speak to their upcoming agenda.
Dr. Freund is a Captain in the United States Public Health Service Commissioned Corps and is board certified in Family Medicine and Preventive Medicine (Occupational). His experience includes nine years at the Centers for Disease Control and Prevention (beginning as an Epidemic Intelligence Service Officer) and 16 years at CMS, including 12 years focused on quality of care issues for Medicare and four years serving as medical officer in the Center for Consumer Information and Insurance Oversight (CCIIO). Throughout his Public Health Service Career, he has continued clinical practice and currently spends a portion of his week caring for service members at Fort Meade, MD.
Doors for the lunch forum will open at 12:00PM and the speaker's remarks will begin promptly at 12:30pm on Wednesday, February 28. The Alexandrian is located at 480 King St, Alexandria VA 22314 and the event will take place in the Old Town East Ballroom. Lunch will be served and there is no cost to attend, but RSVPs are required. Register today and join us!
Follow the conversation:
---
Join us in the Old Town East Ballroom of
The Alexandrian
480 King St, Alexandria, VA 22314

Thank you to our sponsor:
When: Wed Feb. 28
12:00 pm - 2:00 pm

Address: 480 King St
Alexandria VA,US 22314

Web: Visit Website