Event Details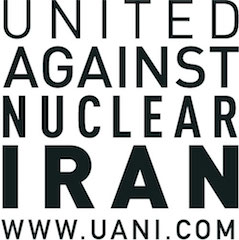 United Against Nuclear Iran (UANI) will host an event Thursday, February 15 on Capitol Hill to discuss Hezbollah's future in Lebanon and the region.
With Secretary of State Rex Tillerson set to make his first visit to Beirut on February 15, key makers of and experts on Hezbollah policy will gather to analyze the headlines and trendlines.
Featured Speakers:

• Senator Joseph I. Lieberman
UANI Chairman, Former U.S. Senator (I-CT), and Former Chairman, Senate Committee on Homeland Security and Governmental Affairs
• U.S. Representative Ed Royce (R-CA)
Chairman, House Committee on Foreign Affairs
• U.S. Representative Brad Schneider (R-CA)
Member, House Committee on Foreign Affairs
• Reuven Azar
Deputy Head of Mission, Embassy of Israel to the United States
• Norman Roule
UANI Senior Advisor and Former National Intelligence Manager for Iran, Office of the Director of National Intelligence
• David Daoud
UANI Research Analyst on Hezbollah and Lebanon
Media: This event is open to the press. A complimentary lunch will be provided.
For media inquiries, please contact [email protected].
When: Thu Feb. 15
12:00 pm - 2:00 pm

Address: 45 Independence Avenue SW
Washington DC,US 20515

Web: Visit Website