Event Details
The Unplugged Series: The Builder Dinner is hosted by City First Bank and Lee's Flower Shop and curated by Think Local First.
Starting in 2015 with our Developer Dinner Series, these sit down dinners ignite conversations that explore the impact of physical and economic development in Washington, DC. We seek to open up the lines of dialogue between government, local business owners, developers, real estate companies and cultural leaders who are helping shape the urban fabric of DC and explore the intersections at which they collide while shaping a better DC business landscape.
Check out the video from the last event
The Builder Dinner will unveil transforming stories and fruitful discussions from DC small to mid-sized businesses and developers on how they are growing and scaling in business with the community in mind.
Masters of Ceremony: Ed Tuvin of City First Bank and Stacie Banks of Lee's Flower Shop
6 pm - 630pm: Reception with passed Hors-d'oeuvre and an open beer and wine bar

635pm - 830pm - Seated plated dinner with stories from Jay Klug of JBG, Paul Ruppert of Warehouse Industries, Jerri Evans of Turning Natural, Bo Menkiti of Menkiti Group, Michael Babin of Neighborhood Restaurant Group, Lisa Banusiewicz of Truss and Virginia Arrisueño of DeNada
2018 Sponsors: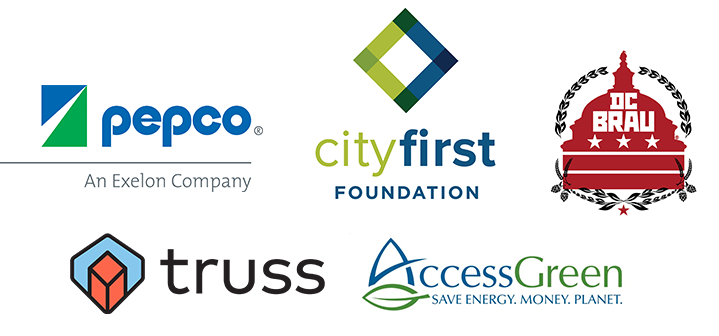 Previous dinners were quoted as "In a town not lacking for "power dinners", [the developer dinner] assembled a truly impressive room. The discussion, food, warmth and networking were all fantastic." - Michael Akin, Reingold Link, Think Local First Board Member, DC Chamber of Commerce Small Business Person of the Year.
The Unplugged Series provides year-long education, advocacy, and a connection is to extend them to each of the 7 Think Local First DC's Local First Awards in service of our vision, mission, and program initiatives to create a local economy that works for all. Attendees experience the best practices and stories of successes hard fought and one of the local entrepreneurs who is inherently tied to DC and make daily decisions address issues of economic, environmental, racial, and social equity.
When: Tue Jul. 24
6:00 pm - 8:30 pm

Address: 702 8th Street Northwest
Washington DC,US 20068

Web: Visit Website