Event Details
Our critical infrastructure is the area that is most vulnerable to attacks, not just by physical attacks but also by keyboards. This event was put together to spark a discussion about more effectively strengthening cybersecurity and data protection from policy to technology, even in abstract ways. This is a great forum to exchange ideas and to network. We are bringing cyber and critical infrastructure professionals from many industries such as banking, health, finance, energy, transportation, nuclear, insurance, legal, and academia (both private and public sectors).
Topic we will cover
Cyberattacks

Risks to IoT (Connected Medical Devices, Health Records, Automated Technologies,etc)

Risks to Food and Water Supply

Risks to Medical Facilities and Patients

Risks to our Tranportation System

Risks to Banking and Financial Systems

Mitigating Risks and Threats

Best Practices

Public/Private Partnerships

Economic Impacts of Cyber Attacks

Social Impacts of Successful Critical Infrastructure Attacks
Confirmed Speakers: Dr. Joseph Ronzio (Deputy CTO at Veteran Health Administration, Scott Tousley (Director at DHS office of S&T), Luis Borunda (Director at Maryland Office of Secretary of State), Jennifer Silk (Senior Cyber Advisor at Department of Energy), Dr. Seth Camody (Cybersecurity Program Manager in the Office of the Center Director, Emergency Preparedness/Operations & Medical Countermeasures, within the U.S. Food and Drug Administration's (FDA) Center for Devices and Radiological Health (CDRH)), Kevin Nally (CIO at United States Secret Service) and Lt. Kevin Kuhn (U.S. Coast Guard, Office of Design and Engineering Standards)
Meet the Keynote Speakers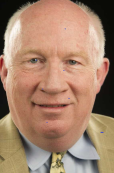 Scott Tousley is the Deputy Director of the Cyber Security Division, a part of the DHS Science & Technology organization. He helps lead a 40+ person office and ~ $90 million annual research portfolio focused on many aspects of cyber security, supporting DHS Components, other government agencies and organizations, and national critical infrastructure sectors. Key areas of this RDT&E portfolio address Cyber Forensics, Insider Threat and Anonymous Networks and Currencies; Cyber-Physical systems and the "Internet of Things;" Mobile Systems cybersecurity; Software Security and Assurance; Critical Infrastructure Security and Resilience; Identity and Privacy; Cybersecurity Education and Training; and many other areas. Working with NIST/Sokwoo Rhee, Scott is helping to lead the GCTC Smart and Secure Cities and Communities Challenge.
He served 20 years as an Army officer in the Corps of Engineers, many of these years in interagency technology programs, including the initial Watch/Warning Unit Chief of theFBI/National Infrastructure Protection Center, part of the Clinton Administration's early engagement with national cyber security challenges. His experience also includes managing the operations security team for a large Internet Service Provider, principal with a technology start-up company in the private sector, and program manager for MITRE support to the DHS National Cybersecurity Division. He holds graduate degrees in nuclear engineering from Texas A&M, and national security strategy from the Army Command & Staff College. Scott has served 10 years with DHS, principally with S&T but also with the Domestic Nuclear Detection Office and several other parts of DHS.

Luis E. Borunda, MD Deputy Secretary of State
Dr. Joseph Ronzion (Deputy Chief Health Technology Officer at Veteran Affairs)
Dr. Joseph L. Ronzio started his career as an Information Technology Architect/Engineer and Innovator for companies such as PNC Bank, Foxwoods Casino, IBM/Lotus, Rockwell, The Gillette Company and The Computer Merchant. In 2005, he was able to fulfill a childhood dream and received a commission as a Medical Services Corps Officer in the U.S. Air Force. Dr. Ronzio was deployed with the Air Force in 2015 as the Director of Operations for the 379th Expeditionary Aeromedical Evacuation Squadron. A graduate of the GSA CxO Fellowship program he continues to serve as the Deputy Chief Health Technology Officer for Veterans Health Administration.
Meet the Panelists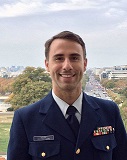 LT Kevin Kuhn currently works in the Office of Design and Engineering Standards at US Coast Guard Headquarters in Washington DC. Assigned to the Systems Engineering division, LT Kuhn is responsible for the development of policy and regulations for engineering systems onboard commercial vessels. His primary efforts are enhancing the cyber risk management posture of vessels operating in the Marine Transportation System. Working closely with other Coast Guard offices, LT Kuhn was instrumental in the development of the IMO Circular, Maritime Cyber Risk Management. LT Kuhn's previous tours include Sector Charleston and USCGC MORGENTHAU. He has a masters of science degree in Electrical Engineering from the University of South Carolina and a bachelors of science degree from the U.S. Coast Guard Academy in Naval Architecture and Marine Engineering.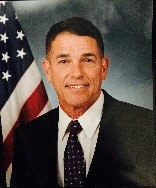 BGen Kevin J. Nally, USMC (Ret.) (Chief Information Officer at U.S. Secret Service)
BGen Kevin Nally was commissioned a Second Lieutenant in the Marine Corps in May 1981, after graduating from Eastern Kentucky University with a Bachelor of Science in Agronomy and Natural Resources.
After completing The Basic School and Communications Officer Course, he was assigned to the 1st Marine Amphibious Brigade where he served as a Communications Platoon Commander for the Marine Service Support Group-37 and later as a Communications Platoon Commander for the Brigade Service Support Group. During this tour, BGen Nally attended SCUBA School, Pearl Harbor where he served in an additional duty capacity as a search and rescue diver.
In 1985, he was reassigned to Marine Corps Recruiting Station, Los Angeles, California where he served as an Officer Selection Officer. In 1988, BGen Nally attended Command, Control, Systems Course in Quantico, Virginia. After graduating in 1989, BGen Nally was assigned to the 2nd Tank Battalion, 2nd Marine Division where he served as the Communications Platoon Commander during Desert Shield and Desert Storm. Following this, he was assigned to Communications Company, Headquarters Battalion, 2nd Marine Division as the Executive Officer.
In 1992, BGen Nally was assigned as the Operations Officer, Recruit Training Regiment, Marine Corps Recruit Depot/Eastern Recruiting Region, Parris Island. In 1995, BGen Nally was transferred to the 3rd Marine Division where he served as the S-6, then the S-3, and finally as the Executive Officer for the 4th Marine Regiment. In 1996, he served as the Commanding Officer, Communications Company, Headquarters Battalion, 3rd Marine Division. In 1998, BGen Nally was assigned as the Deputy Director, J6, United States Forces, Japan and completed a Masters in Information Systems Management.
From 2000 to 2002, BGen Nally was the Commanding Officer of Support Battalion, MCRD/ERR, Parris Island. From May of 2002 to July 2003, BGen Nally was the Director, Marine Corps Martial Arts Program. BGen Nally is a 2004 graduate of the Industrial College of the Armed Forces with a concentration in Information Strategy. Following this assignment, he served from 2004 until 2006 as the Deputy Director for C4, United States Central Command where he deployed twice in support of OIF/OEF. In 2006, BGen Nally was transferred to Camp LeJeune, NC, where he served as the II MEF AC/S G-6 and subsequently as the II MEF Chief of Staff. From 2007 until 2009, he served as the Commanding Officer, Marine Corps Communications-Electronics School in 29 Palms, CA, and as the AC/S, G-6, MCAGCC/MAGTF-TC. He is currently serving as the Chief Information Officer for the US Secret Service.
His personal decorations include the Distinguished Service Medal, Defense Superior Service Medal, Legion of Merit (with one gold star), Defense Meritorious Service Medal, Meritorious Service Medal with two gold stars, the Navy/Marine Corps Commendation Medal with three gold stars, the Navy/Marine Corps Achievement Medal, and the Combat Action Ribbon.
Seth D. Carmody, Ph.D.
Cybersecurity Program Manager
Dr. Carmody is the Cybersecurity Program Manager for the Center for Devices and Radiological Health, serving as co-chair of CDRH's Cybersecurity Working Group. The Cybersecurity Working Group is an interdisciplinary team responsible for the FDA's final pre- and post- market cybersecurity guidances as well as incident response. Seth joined CDRH in 2011 as a medical device reviewer.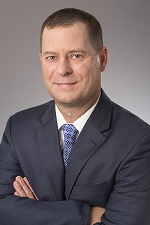 CNG Cyber Solutions (Owner, Operator)
William Gafford BIO Mr. Gafford is a Plank Holder member of the Military Cyber Professional Association and National Veteran Small Business Coalition. Mr. Gafford served in both the US Navy and US Army and was honorably discharged from both services. With a degree in Information Systems from Strayer University, Mr. Gafford spent a decade creating, deploying and ushering through NIST Accreditation network systems for the Central Intelligence Agency. He was awarded the McCone award for innovation and the Houdini award for accomplishment during his time at the Agency. He was also awarded over twenty-five thousand dollars of Exceptional Performance Awards in cash incentive bonuses.
Mr. Gafford leads his customers to the Art of Possible with his extraordinary solutions. Federal Certification & Accreditation o NIST 800 – 53 (FISMA, ICD 503, FEDRAMP) – Capable of taking clients to successful accreditation under any and all NIST methodologies. o 3PAO – Third Party Assessment Organization - Application is in awaiting approval. o Ability to build and obtain accreditation ICD 705 SCIF space through TS/SCI. Cyber Defense Platform Vulnerability Assessment – full assessment in five days, ability to run continuous – attack vector identification and mitigation – following the risk management framework CNG's assessment assigns a risk score to each attack vector with a proprietary algorithm – pulling together from tactical intelligence points such as Nessus, Wireshark, and Splunk Intrusion Detection & Prevention – Distant endpoint protection, parameter protection, and data security Forensics Examination – patent-pending technology – available once Patent Trademark Office responds to application submittal – is tactical in nature and can run continuously in nature for full-time forensic analysis Network Monitoring – single pane of glass to facilitate transparency in a client's network and support proactive network event management (Network Monitoring and DarkWeb) Cyber Assessment – this assessment delivers a productized cyber defense platform for the clients that will demonstrate return on investment through its network defense efficiencies and capabilities Penetration Testing – a testing of both the physical and logical security of the system that yields a full spectrum security evaluation will a developed strategy to deploy countermeasures Network Architecture Design and Build – ability to gather customer requirements and turn them into a network diagram with build scenarios and timelines for deployment, these networks are built, designed and deployed to exceed NIST 800 – 53 standards and where needed satisfy ICD 705 certification for SCIF accreditation Infrastructure Management – Bringing all of a client's assets under one management is critical for transparency, monitoring, and compliance. CNG offers its customers a package that currently has five hundred thousand shapes in the library and can load close to one hundred and fifty thousand assets in a 30-day span. Data Protection In Transit and At Rest – CNG deploys technics and capacities acquired from a decade of moving data at the CIA. This includes non-secure methods of internet traffic and satellite transmitting.
CNG is equally comfortable delivering data for clients at the TS/SCI level. Network Security – From both the data protection point of view and the network perimeter standpoint, CNG provides a full-scale security protection suite Insider Threat – From the data level up, CNG starts with data protection, then with the user, and onward to the network. With this 360 degree of protection, CNG can offer concentric circles of defense to support all aspects of the customers' business goals. Setting parameters on the user and the data allows CNG to ensure through specific encryption methodologies the ability to control and stop insider threat attacks. Border Gateway Protection – Ability to protect the gateway from IP High jacking.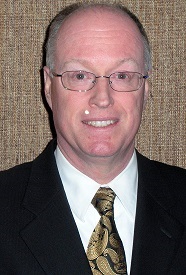 Mr. Winks's current projects include all-threat analyses, planning, and design for critical infrastructure, cyber-hardening and EMI shielding of network elements in IT and industrial control systems, malware mitigation, and threat prevention utilizing file regeneration, encryption, and IRM technologies. He has helped launch and build
six companies. His work has included projects and travel to 35 countries. He began his career in the design of nuclear power systems and then expanded his expertise to include thin films optics and advanced semi-conductors. Mr. Winks was able to apply his knowledge of semiconductors to RADAR, Electronic Warfare,
satellite systems and cellular communication systems. His work in communications included the development of CDMA wireless local loop systems, frequency propagation analyses for cities in Eastern Europe and Latin America, and design and construction management of GSM cellular networks in Africa.

Mr. Winks utilized his communication system expertise to assist Verizon Wireless, and T-Mobile in the launch of Text Messaging, Internet-to-Mobile Gateways, Content Management Systems, E911 services, and commercial location services. To connect cell sites in developing markets, Mr. Winks led in the design of multi-carrier satellite
transceivers for voice and data communications and their integration with deployable VSAT terminals. He also led in the commercialization of Demand Assigned Multiple Access (DAMA) control systems for full-mesh satellite connectivity between cell sites. Expanding on his communications work, Mr. Winks assisted clients in
deploying MPLS data networks and constructing command centers and video teleconferencing facilities. He subsequently applied his skills to active cyber defense with real-time orchestration, biometric identity validation, encryption, contextual access control, artificial intelligence, IRM, self-defending files, binary cyber
hardening, and cyber integrity restoral.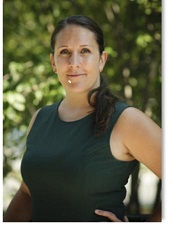 Hillary is a technology-focused leader who has served in key executive roles including CEO of a Washington, DC based Health IT Consulting firm, Chief Privacy and Security Officer for a technology startup out of the University of Texas Medical School and Senior Official for Privacy at the Office of the Inspector General for the US Department of Health and Human Services. Her particular expertise is in building collaborations and coalitions to bridge the gap between technology and business and enable innovation.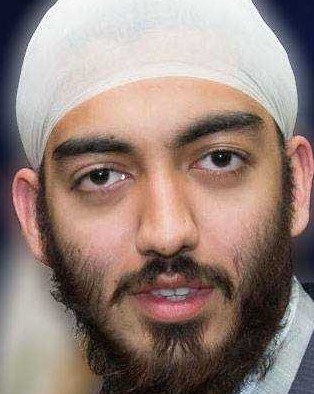 Harjaap Singh is a problem-solver interested in Asia-Pacific geopolitics. He is Vice President of Programs at Young Professionals in Foreign Policy (YPFP) overseeing the development and execution of events. He previously worked at the United States Department of Agriculture. He has a background in event design, startups, and government contributing his technology skills to add value to teams in achieving their goals. He continues to share his insight on how technology is reshaping society and policy around the world.
He earned a BS in Diplomacy and International Relations from Seton Hall University with a double major in Asian Area Studies and History. He has also studied in China and Japan and traveled to India, South Africa, and Kosovo.
Sponsorship Packages:
Silver (includes logo on the site and a display table. Includes 5 complimentary tickets)- $250. This is just for the July 16 event.
Silver (if you sponsor two or more events) – 200 per event. This is if you sponsor two or more. Discount
Gold (logo on site, pitch to audience before main panel, display table, will email capabilities video to contracting contacts and on social media streams, includes 10 complimentary tickets (I suggest that you invite clients or teaming partners too)) – 500
Gold (if you sponsor two or more events)- 400 per event. For two or more events. (Discount rate for multiple events).
Gold Sponsor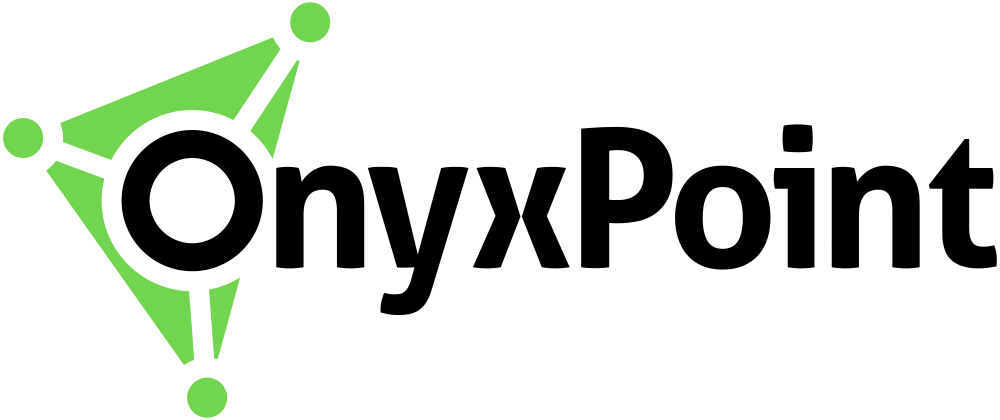 When: Mon Jul. 16
12:00 pm - 5:00 pm

Address: 529 14th Street Northwest
Washington DC,US 20045

Web: Visit Website