Event Details

Welcome to the first annual Chocolate City Mixer!
We welcome everyone to come out and participate in a Live podcast show where we'll be highlighting some of "our own" in business. Come enjoy a cocktail...or two while networking with the person next to you! Bring your business cards and ya "A" game as you never know who you'll meet or if you'll be asked to speak on camera aayyyyee! Feel free to go Live at the event, feel free to bring a friend, and definitely feel free to have a good time.
This event is hosted by none other than The Inner Circle Podcast and the #GirlBosses of Chocolate In Heels.
Follow us @theinnercirclepodcast and @chocolateinheels on IG. See yall on July 26th @ Lost Society ( fill in location info)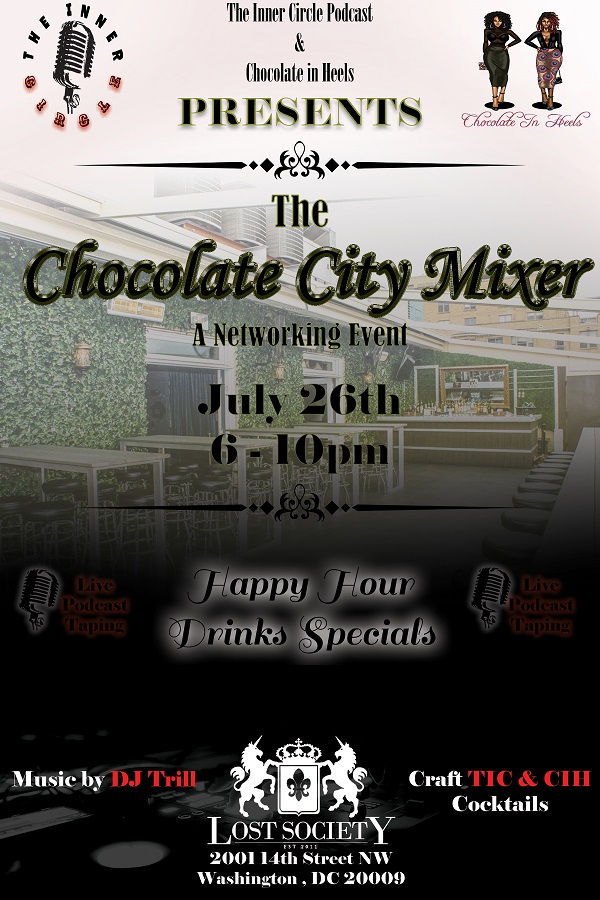 When: Thu Jul. 26
6:00 pm - 10:00 pm

Address: 2001 14th Street Nw
Washington DC,US 20009

Web: Visit Website