Event Details
Is the money the only thing standing between you and Homeownership?
Why, when there are so many programs that can help?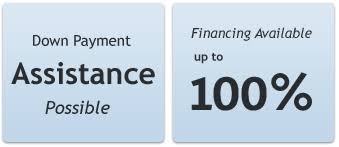 1st Time Buyers
Move Up/ 2nd time Buyers
Veterans, Active Duty Servicemembers, DoD employees
Police, Firefighters, Teachers, Healthcare Professionals
House Keys/Smart Keys 4 Employees
Hear from the Pros who can help you through the process: HUD Housing Counselor, Lender, Realtor, Home Inspector, Insurance Agent, and Settlement Officer. Attend both weekly sessions to earn your 1st Time Homebuyer education certificate at a 50% discount. (Normal fee after class will be $100.00 per household). Certificate is issued by our partner, Home Partnership Inc. and is good for purchases made in next 12 months.
#m4h
When: Wed Aug. 1
6:00 pm - 10:00 pm

Address: 6811 Kenilworth Avenue
Riverdale MD,US 20737

Web: Visit Website