Event Details
Join us for an evening book launch and cocktail reception celebrating the release of Peter Horst's newly released book, Marketing in the #FakeNews Era: New Rules For A New Reality Of Tribalism, Activism, And Loss Of Trust on Thursday, July 26th at 5:30 PM at The Loft at 600F in downtown Washington, DC.

The evening will feature Peter sharing highlights from his book and then a panel discussion where he will be joined on stage by Kellyn Smith Kenny, CMO of Hilton Hotels & Resorts, and Robert Duboff, Co-Founder of HawkPartners.
Snacks, beer, wine and other refreshments will be served.
The panel discussion will cover how brands are tackling questions such as:
Should your brand take social and political stands or keep quiet?

What are the benefits and risks of weighing in versus sitting on the sidelines?

Is embracing brand purpose good for business or wasteful self-indulgence?

What happens when the public calls you out on a political position you didn't even mean to take?
For more information, please email Sara at [email protected].
About Our Speakers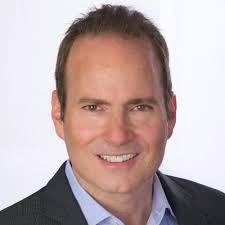 Peter Horst is a global marketing senior executive and CMO with 28 years of marketing leadership across diverse industries in consumer and business products, services and technology for market leaders such as Capital One, Hershey's, General Mills, US WEST (Qwest), and Ameritrade.
Kellyn Smith Kenny is the Chief Marketing Officer of Hilton Hotels & Resorts and has a diverse background in global and strategic marketing serving in executive roles for customer and service-focused organizations including Uber, Capital One, and Microsoft.
Rob Duboff is Partner and Co-Founder of HawkPartners. Over his 35 year career, he has worked with clients across virtually all industries and advised senior executives on a full range of strategy, brand and marketing issues. Rob previously served as Ernst & Young's Chief Marketing Officer and Vice President and board member of Mercer Management Consulting.
When: Thu Jul. 26
5:30 pm - 7:30 pm

Address: 600 F Street Northwest
Washington DC,US 20004

Web: Visit Website