Event Details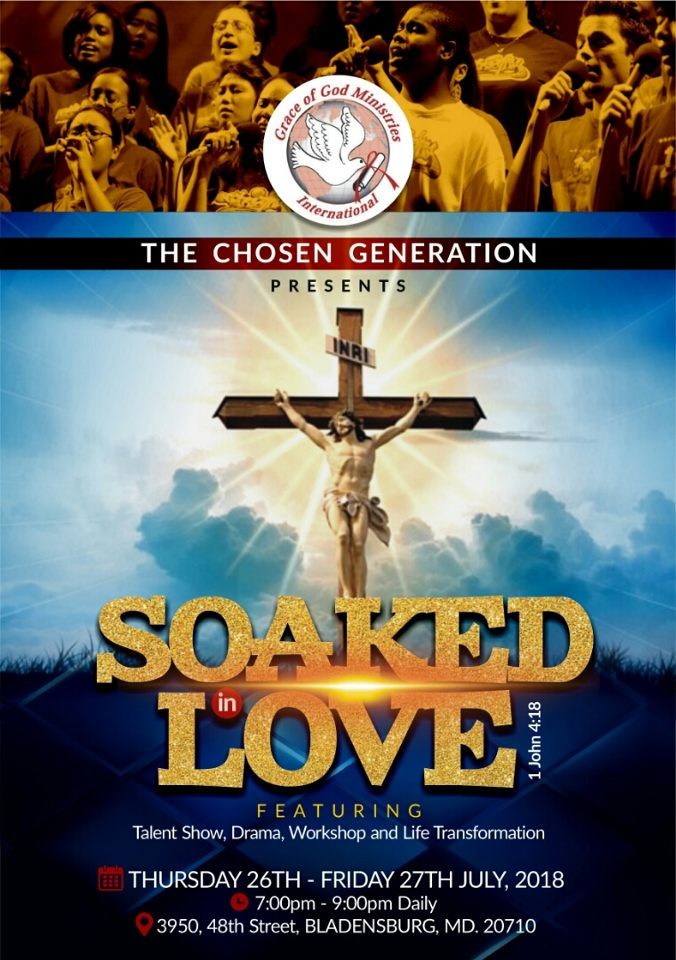 The Chosen Generation of Grace of God Ministries International (Maryland) presents and cordially invites you to "Soaked in His Love" (1 John 4:18) Conference.
We invite you to partake in a Two Day celebration where you will experience the move of God and the manifestation of His presence through praise and worship, various guest ministrations, drama performance, life transforming workshops, and a light fare.
We are youth on fire for God and invite you to come fellowship with us in God's presence. We hope to see you there!
Please also join us for our church picnic on Saturday July 28th 2018 (12 NOON) at Watkins Park (301 Watkins Park Drive, Upper Marlboro, MD 20774).