Event Details
KaribFIT Presents DMV SWEATFEST!

Advance tickets $30 (available through Oct. 12) | more at the door.
Experience some of the most innovative & vibrant fitness formats in Washington, DC, Maryland, and Virginia, all under one roof!
​

Featuring live music by DJ Gekko, BarrieBeatz on drums, & special guest percussionist.



Meet the Fitness Crews
KARIBFIT
KaribFIT™ is an invigorating dance and fitness program, infused with the cultures of the Caribbean and Africa. KaribFIT™ incorporates unique choreography, endurance exercises, toning, and core strength for a complete cardio and strength training workout.
---
GOGO FITNESS Da-GoGo is a high impact cardio workout to DC's own homegrown sound -- go-go music. Go-go is a blend of funk, rhythm and blues, and early hip-hop, with a focus on lo-fi percussion instruments and funk-style jamming.
---
TWERKFIT Barbi Larue is bringing you the perfect combination of Twerking, Dance, and Fitness All in One.

Learn new moves and incorporate them in dance routines easy to follow.
---
GROOVERSIZE
"MikeSwagg" Creator of "Grooversize" brings the vibes with hip hop flavored dance cardio fitness! High energy, feel
good,

When the music hit you You "TURN UP"!!
---
MIXXEDFIT with National Trainer & Master Educator, LaTrice. MixxedFit is

a mix of explosive dancing and boot camp toning.


Early bird tickets available through September 1. Advance tickets $30 | more at the door.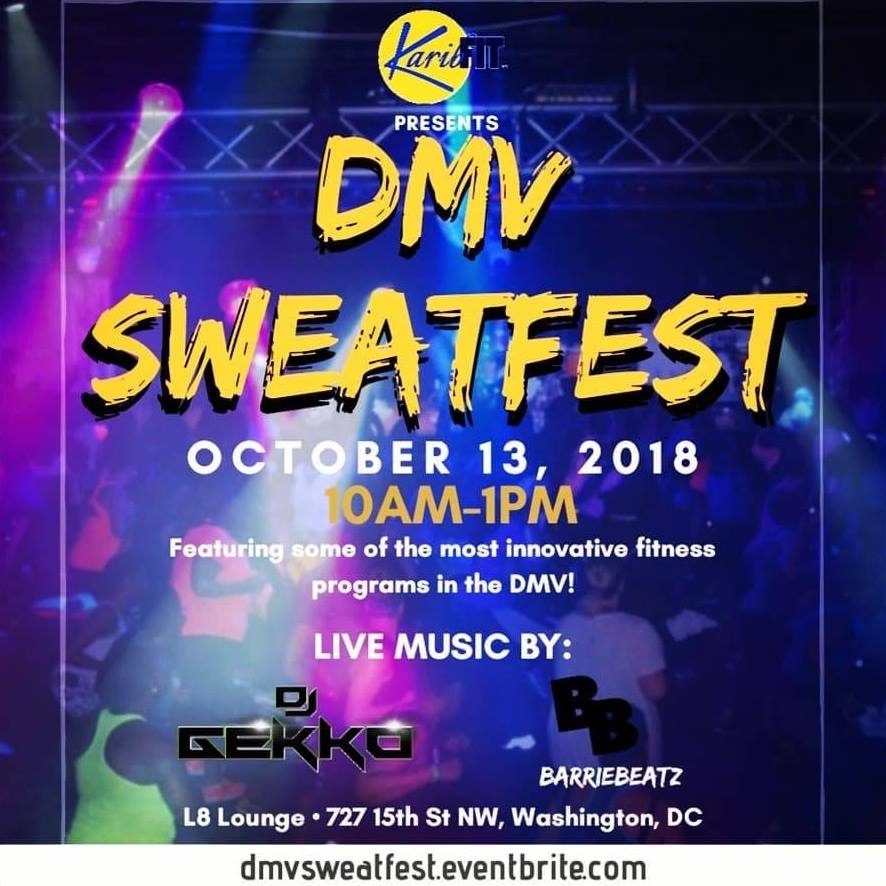 When: Sat Oct. 13
10:00 am - 1:00 pm

Address: 727 15th Street Northwest
Washington DC,US 20005

Web: Visit Website