Event Details
In 2018,

the Information Security Oversight Office

is marking the 40th anniversary of its establishment.

President Jimmy Carter established ISOO with the signing of Executive Order 12065, "National Security Information," on December 1, 1978.
---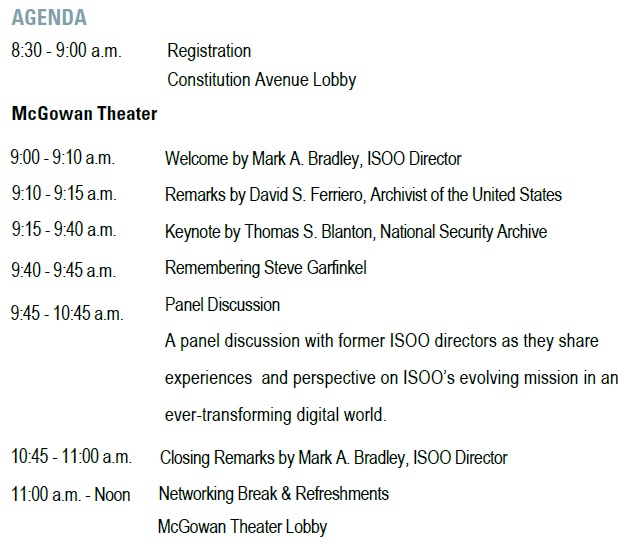 ---


If you have any questions regarding this event please contact us at 202-357-5351 or via e-mail at
[email protected]
.
When: Thu Dec. 6
8:30 am - 12:00 pm

Address: Constitution Avenue Northwest
Washington DC,US 20408

Web: Visit Website